Badger & Winters Site
While working as a Creative Director at Badger & Winters, I oversaw the redesign the agency's site.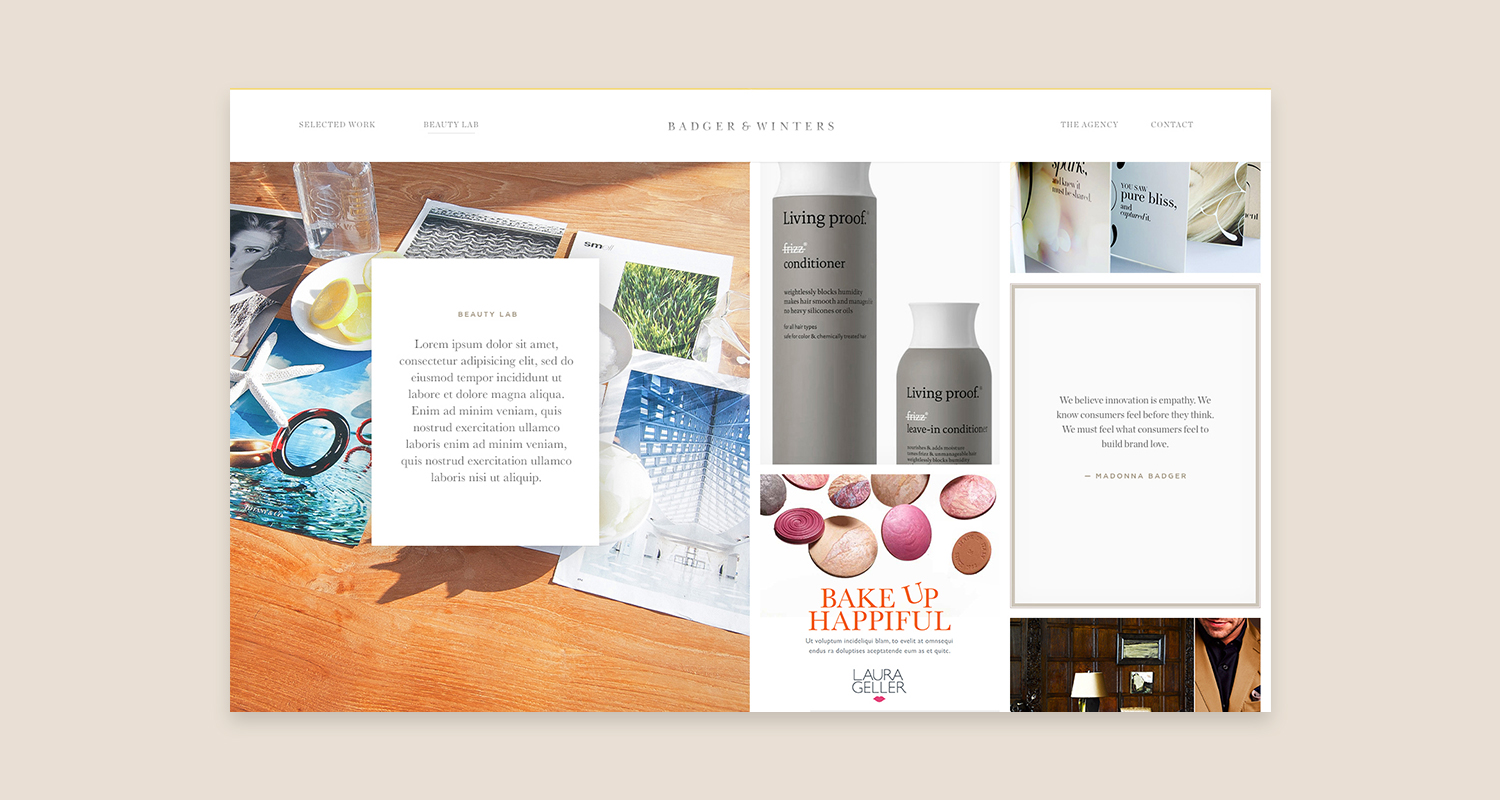 The Beauty Lab—the agency's unique process of brand development—was given its own section on the site. It was designed to evoke the sense of discovery clients experienced in the lab.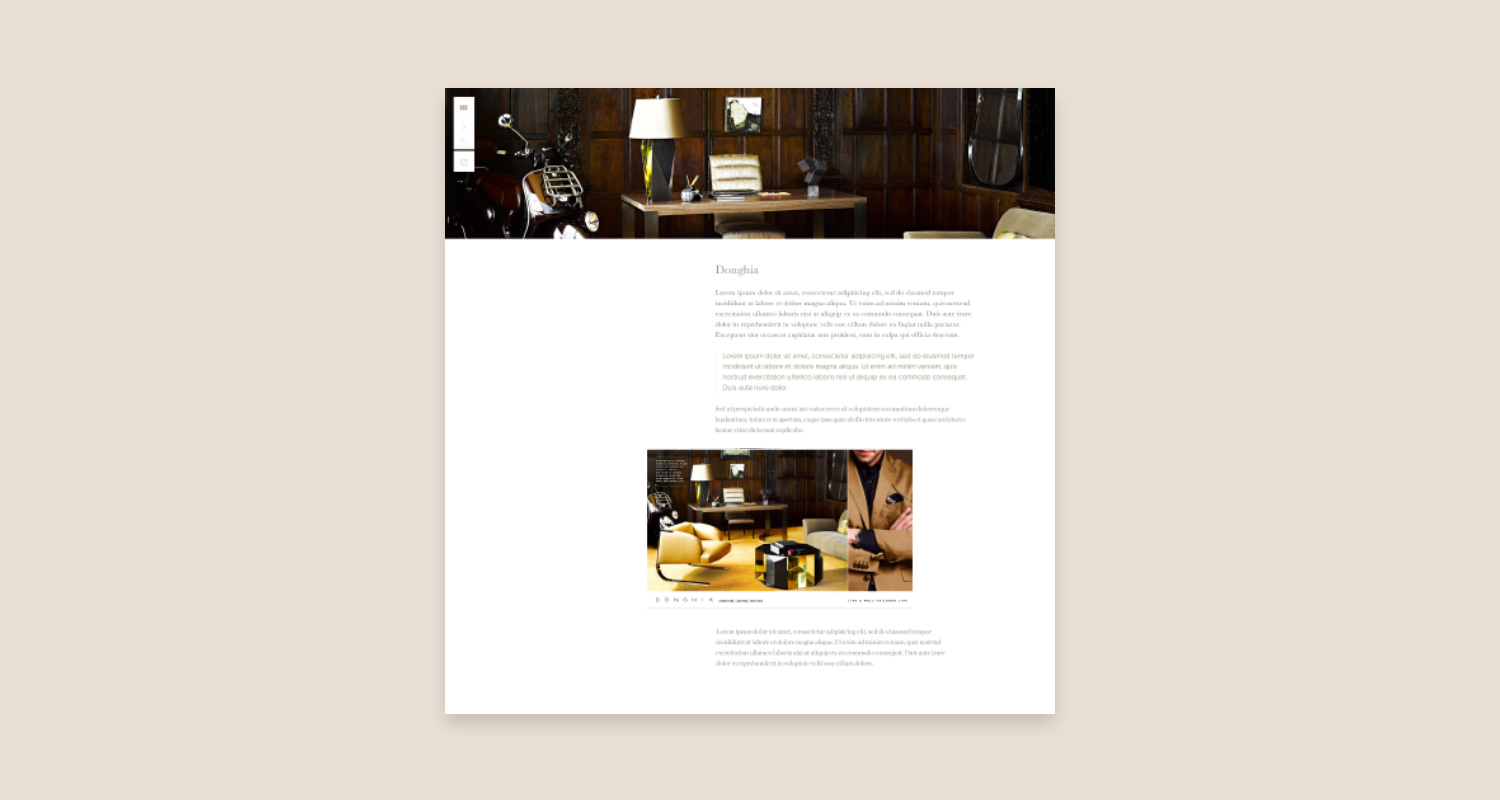 Designed by Viriya Q. Pinyokool.
Creative direction for Badger & Winters