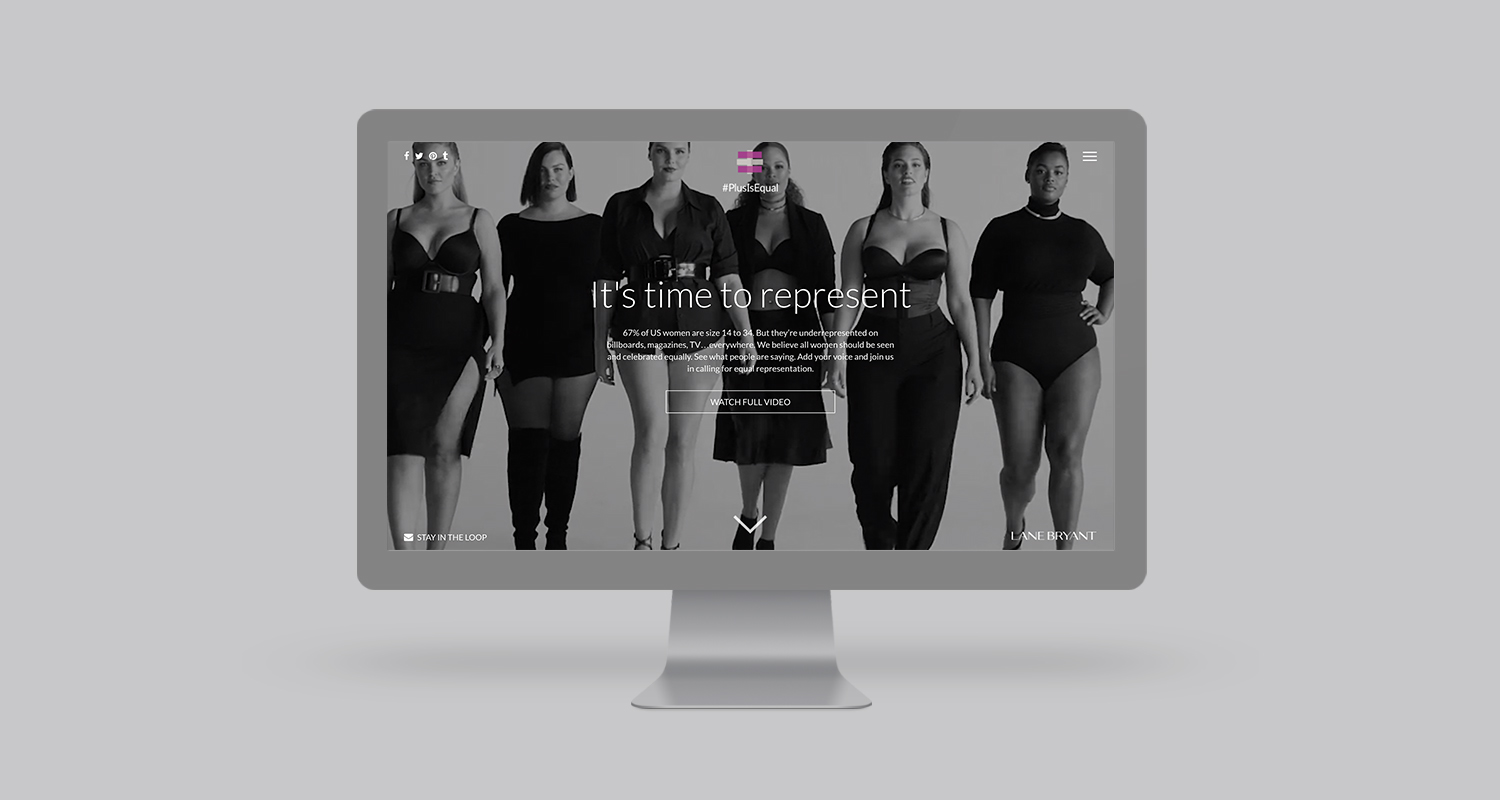 Lane Bryant Campaign
The Lane Bryant FW15 campaign 'Plus Is Equal' called for equal representation of 'plus size' women across cultural channels.
I led the design of the campaign's site and social content. The site included petitions calling on magazine publishers, TV networks and other cultural institutions to represent women of all sizes.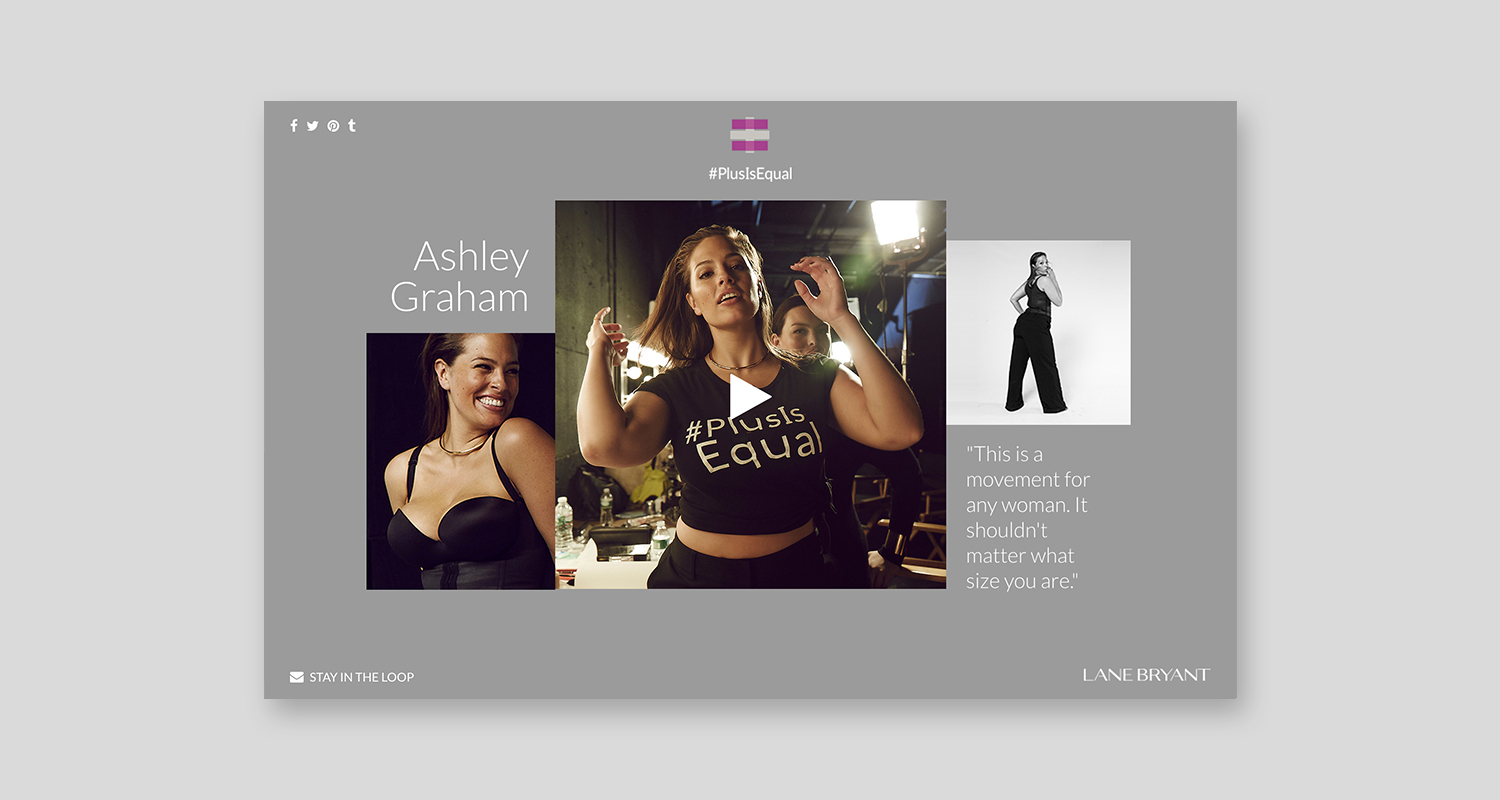 The site also offered behind the scenes content from the shoot and interviews with the models included in the campaign.
Visitors to the site could also insert themselves into a billboard within a photo of various cities in Lane Bryant's major markets. The photos were shared socially with the tag #plusisequal.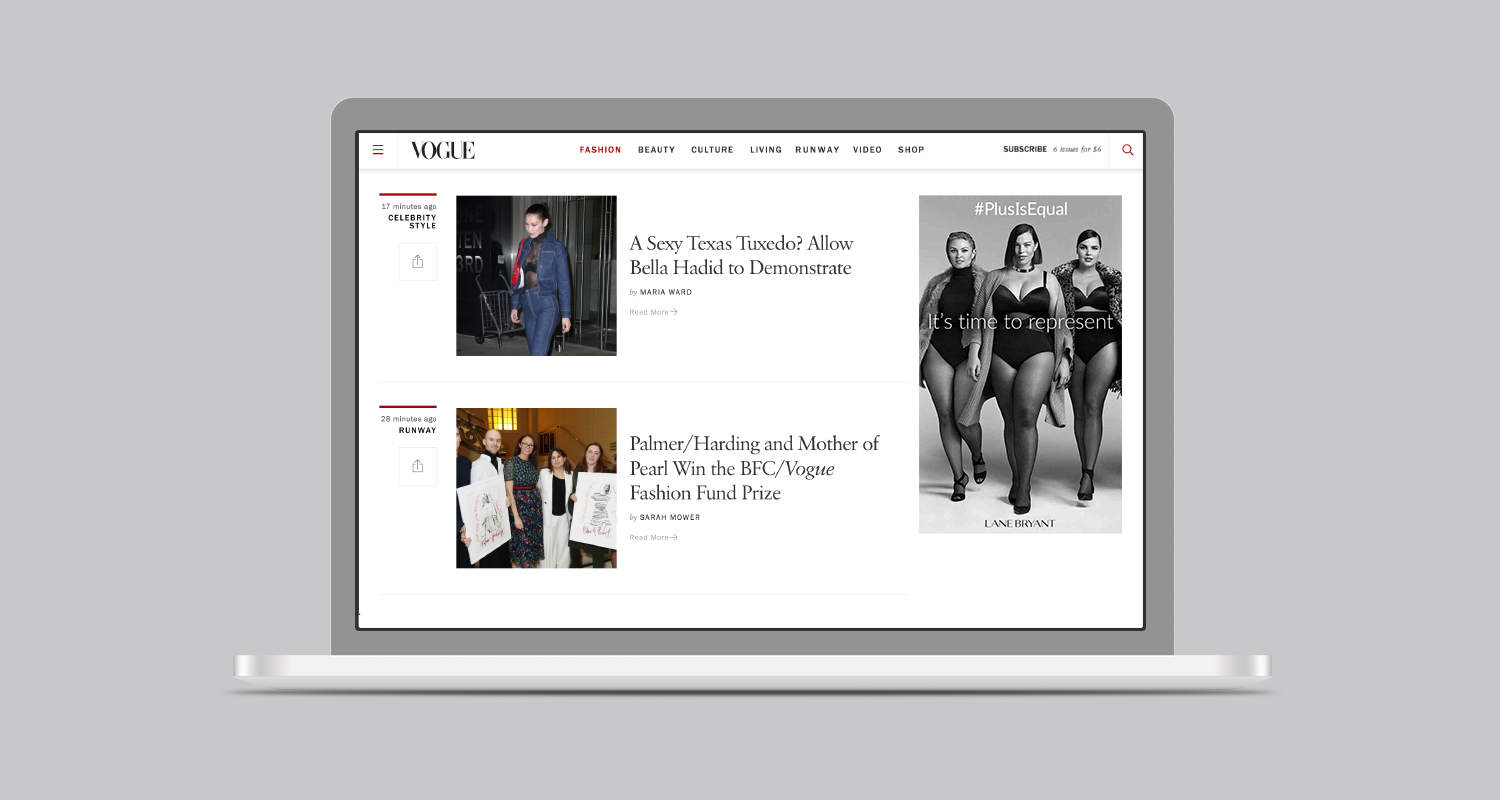 Creative direction for Laird + Partners